ABOUT ME
Mack Reed is a veteran technology and product strategist with a deep, multidisciplinary track record.
His path to creating, co-founding and launching Snapcious began with a career in journalism, content strategy and, later, digital product development:
As information architect and innovations director for speakTECH's interactive agency, he developed UX-focused product design and social strategy for clients including AAA, Boeing, Dell, Grubb-Ellis, Fox Sports Networks, Intel, Koch Industries, MySpace, UCSB and USAA. (See "Work.")
As communications manager for the National Science Foundation's Digital Government Research program, he scratch-built the communications strategy and numerous digital products, and helped pull IT scientists and government officials into a cohesive research community.
He broke into the digital world during the first dot-com boom, migrating from writing award-winning journalism at the Los Angeles Times to a imagining and driving development of groundbreaking content and functionality for Cox Interactive Media.
At Cox, Reed helped build, design, launch and manage large, complex urban portal sites and numerous digital products for Los Angeles and Orange County; He consulted in other CIM studios on content strategy, and he oversaw partnerships with the Mighty Ducks and Anaheim Angels for their websites.
He later managed city captains of the 52-site global Metblogs.com network, overseeing development of digital content products among independent teams worldwide.
In free time in the first decade of the 2000s, Reed founded the Los Angeles-based public-access newsblog LAVoice.org, winner of two successive Best Weblog awards from the Los Angeles Press Club.
In 2011, co-founded and continues to advise Pocho.com, the Latino humor site headed by award-winning satirical cartoonist Lalo Alcaraz.
When not wearing his business hat, he spends a ridiculous amount of time participating in the Burning Man community (for which he built XyloVan), and mucking about with bicycles.
He lives in Los Angeles with his wife and two teenagers.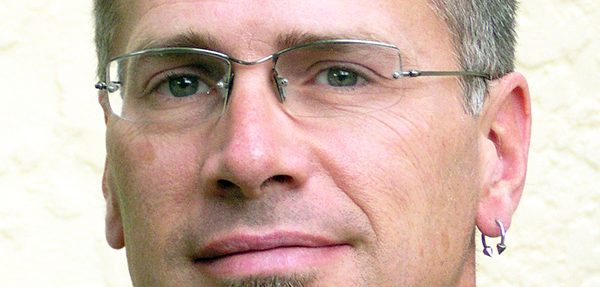 "Mack is a passionate, disciplined and experienced content guy who will be an asset to any company he works for. He's a team player who is as adept at big picture strategic thinking as he is at ground-level tactical operations. He also has a variety of enough hands-on skills and experience that he can apply in a variety of situations: writing, editing, online content production, personnel management, resource management, and so on." — Ed Murray, Cox Interactive Media
"This is where LinkedIn breaks down because I've worked with Mack for several years across many ventures. From Metblogs to Snapcious for well over a decade. So the little drop down doesn't do justice to how long and in so many positions I've had the absolute pleasure of working with Mack as well as the privilege of calling him a friend.
Mack is one of the hardest working and most detail oriented professionals in the entire Interactive business. He is tenacious and tireless and since he's even older than me, he's an inspiration. He's also the single most optimistic person I've ever met and if you think the post office has a tough job with the sleet and snow try it with venture capitalists and volunteer wrangling. But through it all he keeps his eye on the ball and keeps pushing it up the hill never ever wavering.
If the opportunity presented itself, I'd work with Mack again in a heartbeat. Not to sound like a broken record but his work ethic and understanding of the digital world is top class and if you have the opportunity, definitely work with him." — Jason DeFillippo, Systems Architect for Snapcious, co-founder of Metblogs
"Mack is a meticulously organized IA who values the integrity of his work. He is an excellent communicator- we worked across the world from each other and still had no problems at all getting our goals across to each other and completing projects successfuly. I would recommend Mack to anyone seeking a sincere, dedicated UX professional." — Nicole Furi, Information Architect, speakTECH
"Mack knows his game inside and out. Every conversation I have with him gives me more to think about and his input is always valuable. Mack has definitely helped me in countless aspects of web publishing." — Sean Bonner, Founder/CEO, Metblogs
"Mack Reed has been a consistent source of ideas, expertise and wisdom ever since I've known him. I admire his creativity, respect the depth and breadth of his knowledge and have total trust in his honesty and integrity. This last is not just a bullet-point; he's the real deal. We've worked together formally and informally on a number of projects and his commitment to quality is manifest in all he does. Highly recommended." — Dennis Wilen, founder, Web405.org